Weld Money is a European company with Ukrainian roots.
Our permanent civic position is to support and protect the rights of women and children affected by the war in Ukraine.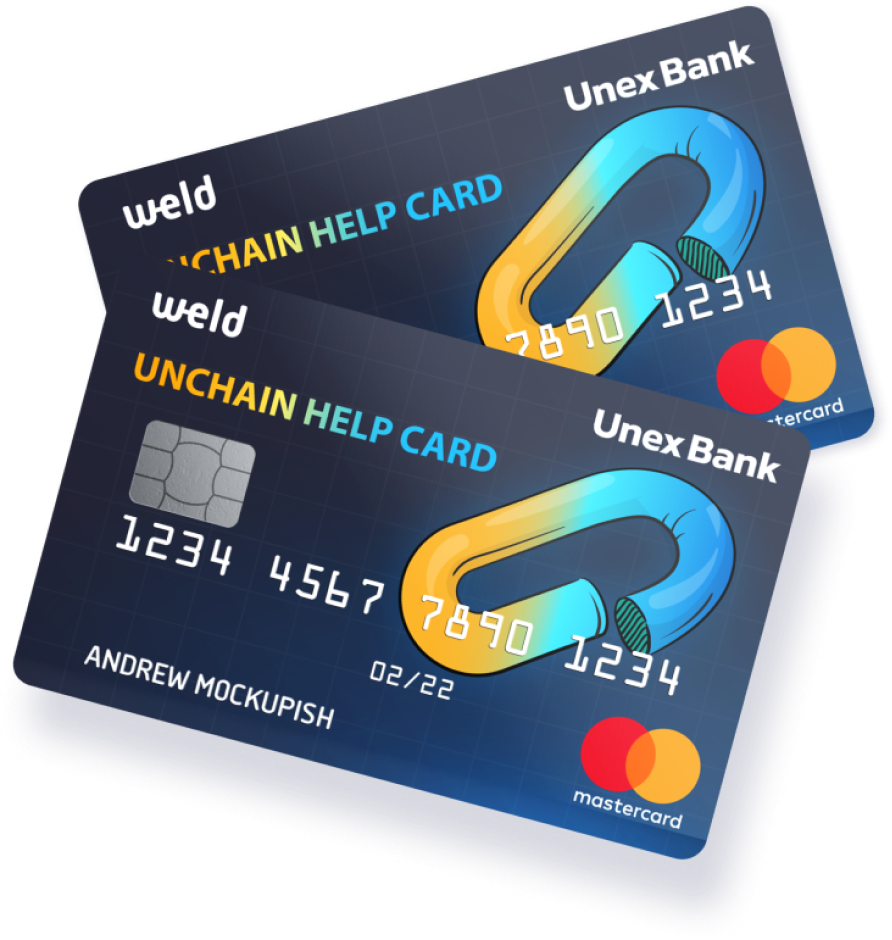 Unchain Help Card
Together with Unchain Fund and Unex Bank, the fund successfully managed to create the Unchain Help Card – the first charity cryptocurrency card based on Weld Money technology.
Thanks to this decision, the process from collecting funds to receiving them by a person in need of help is as transparent and technological as possible.
Donate
From the first days of the war, Weld Money founders Oleksii Bobok and Oleksii Meretskiy took an active part in the formation of the charity front and acted as co-founders of the innovative charity fund - Unchain Fund.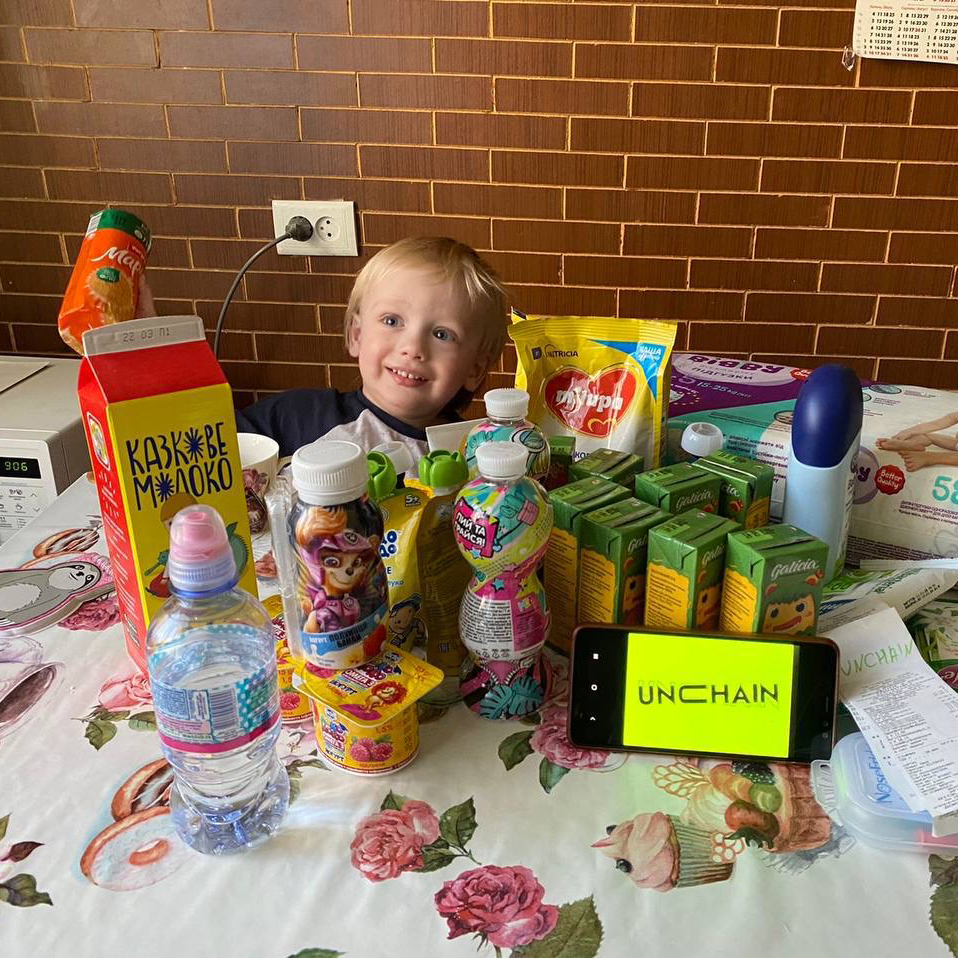 Unchain Fund today is:
$9,377,737

of funds raised in cryptocurrencies

$9,270,358

is allocated for humanitarian aid

6,896

issued cards

400,000+

people have benefited
The undoubted advantage of Unchain Fund is the minimum possible operating expenses, which is only 3-5% of the total funds received.
Do you also want
to support

affected women and children?
You have the opportunity to do this through the Unchain Fund:
Donate